Kody D. Porter
Senior Loan Officer | Production Manager
NMLS #1188645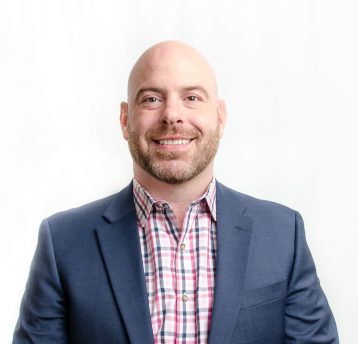 When Kody is not working with his clients to find the perfectly tailored loan; he enjoys exploring the great state of Oregon, from weekend trips to the coast to outdoor adventures around Mt. Hood and Hood River. When he's not taking in the great outdoors you can find Kody with his partner, Jessica, checking out the new eateries in Portland's ever-expanding culinary scene. When he's not in Oregon, he enjoys traveling the US to visit friends and family.
I had the pleasure of meeting Kody while he was still working in the brick and mortar bank industry when he helped me through several home refinances. His high level of professionalism and competence back then gave me the confidence to rely on him for my recent home purchase financing. Once again he more than met my expectations. He is prompt on his communications, he is thorough and he is about as friendly as they come. Kody would explain in detail what was going on as it happened during the process while also giving me options for my loan. His level of attention made the finance side of my home purchase as stress free as possible. Thank you Kody.
Kody is great. He helped us do a long-distance 30-day close on our new home, involving a change in employment with a gap in employment. Definitely a challenging transaction. But he never seemed at all stressed, and he kept us moving quickly through the process, getting all our ducks in a row early, so we never had to worry about the mortgage holding up the transaction. He's super responsive, thorough, determined/creative when needed, and just a pleasure to work with. I couldn't recommend him more highly.
"I went into this not having much knowledge about the home buying process. Kody was super helpful in answering all of my questions. He was quick to respond to everything that came up throughout the process. He stayed on top of everything and did a great job getting me the loan I needed to buy my first home. Highly recommended."
"Kody was fantastic to work with from start to finish, he was there every step of the way. As a first time buyer I had a lot of questions and concerns and with every question he had a quick and informative response. I would highly recommend his services to anyone looking for a mortgage broker."
"He was fantastic! Communicative, knowledge and always in our corner. I would highly recommend Kody. It was a much easier process than anticipated due to his support."
"Kody was on top of the transaction from beginning to end, He never missed a detail and made sure I didn't either. He never pestered or pushed, he was there to answer all my questions and to help me save on costs. His insight to the process combined with his professionalism help him team up with his clients to succeedI will use Cody's services again."
"Kody Porter was one of several individuals I spoke to in order to obtain a loan for my home. Several of the other companies were difficult to reach and maintain contact with the same person. It was actually a saga. Kody and I worked through several properties before I found a suitable home. Every step of the way Kody would reach out and maintain contact so that he could be ready with a lender and the funding. He was as invested in having me into a home as soon as possible as I was. Every call was returned. Every email was answered. What makes him even better is the fact that I had never had to buy a home before and he answered every question patiently. I cannot say enough about how helpful Kody Porter was and continues to be. Im so very thankful."
"As a single first time buyer, I was so unclear of the process. Kody had a great way of breaking down the plan of attack. He was ALWAYS available, even with my random weekend emails. I really felt he had my best interest. Kody was able to get me enrolled in a first home buyers online course, which lowered my insurance rates. Thank you for making this experience so enjoyable, and educational."
"Kody is an excellent loan officer to work with. He helped us with our second home purchase and he made the home buying process smooth and as straightforward as it can be. Kody was always thorough, thoughtful, prompt and positive. I can't recommend him enough!"
"We choose to work with Kody Porter after a disappointing visit to a credit union – all number crunching with no guidance. Working with Kody was a great experience! He took the time to look at all of our documentation and explained the options that were recommended for our situation. Then he got to work to get the first item off our home buying checklist, our pre approval letter. Every point of contact through our close was handled with professionalism and care."
1834 SW 58th Ave
Suite 104
Portland, OR 97221
Office: 503-222-6404
Fax: 503-296-5574
74 E 18th Ave #2
Eugene, OR 97401
Office: 541-485-3000
Fax: 541-485-0976
American Home Funding – a DBA of Chelgren & Associates, Inc. | NMLS #278408
Equal Housing Lender – NMLS Consumer Access